Data Engineer
At UnitedHealthcare, we're simplifying the health care experience, creating healthier communities and removing barriers to quality care. The work you do here impacts the lives of millions of people for the better. Come build the health care system of tomorrow, making it more responsive, affordable and equitable. Ready to make a difference? Join us and start doing your life's best work.(sm)
Positions in this function are responsible for the management and manipulation of mostly structured data, with a focus on building business intelligence tools, conducting analysis, performing normalization operations, and assuring data quality. Depending on the specific role and business line, example responsibilities in this function could include creating specifications to bring data into a common structure, creating product specifications and models, developing data solutions to support analyses, performing analysis, interpreting results, developing actionable insights and presenting recommendations for use across the company. Roles in this function could partner with stakeholders to understand data requirements and develop tools and models such as segmentation, dashboards, data visualizations, decision aids and business case analysis to support the organization. Other roles involved could include producing and managing the delivery of activity and value analytics to external stakeholders and clients. Team members will typically use business intelligence, data visualization, query, analytic and statistical software to build solutions, perform analysis and interpret data.
General Job Profile
This position will work with business partners and executive level stakeholders within our Core Operations to develop advanced data and reporting solutions. This position provides visibility, analytical, ad hoc and development capabilities managing data and insights from different functional areas across the Core Operations landscape.
You'll enjoy the flexibility to work remotely* from anywhere within the U.S. as you take on some tough challenges.
Primary Responsibilities:
Working in a matrix environment by partnering with other partners in the Core Operations team to deliver data and reporting needed to support claim audit and operations

Works in an Agile framework within a matrix environment working in sprints and utilizing agile tools (e.g., Swift Kanban)

Instills an Agile framework within the team and across the matrix environment to operate as applicable and fully utilizing KanBan tools

Build, maintain and/or adhere to a structured data management process to be used across all datasets with a focus on quality and accuracy

Identify and participate in the resolution of data integrity issues and organizational problems 
Functional Competencies
Demonstrate and apply understanding of UnitedHealth Group's business (e.g., specific business capabilities, functions, processes, and business cycles) and knowledge of operations, goals, and policies and procedures of internal business partners (e.g., information contacts) to provide effective support to internal and/or external customers

Manage and protect data, adhering to applicable legal/regulatory requirements (e.g., HIPAA, PHI, PII, DOI, state and federal regulations)

Propose and/or define long-term strategies for implementing process and/or data and reporting improvements

Identify and/or provide opportunities for additional training and learning to support process and report improvements

Create and/or update presentation documents and materials to summarize results (e.g., written reports; PowerPoint deck; Tableau; graphs and/or charts)

Develop business context diagrams (e.g., business data flows, process flows) to analyze/confirm the definition of project requirements

Demonstrate understanding of the difference between business requirements and technical solutions and define approach for storing and updating business requirements

Collaborate with business and technical stakeholders (e.g., business owners, process owners, domain experts) to identify specific business requirements

Perform reviews with all stakeholders to obtain approval/signoff of project requirements documents (e.g., walkthroughs)

Update progress to project schedule to track/measure progress one's progress fulfilling aligned tasks. In addition to supporting ongoing monitoring by keeping project documentation or applications updated (e.g., Swift KanBan)
You'll be rewarded and recognized for your performance in an environment that will challenge you and give you clear direction on what it takes to succeed in your role as well as provide development for other roles you may be interested in.
Required Qualifications:
Bachelor's degree or Work Equivalent

5+ years of SQL/TSQL Development experience

5+ years of experience relational databases, database structures and design, systems design, data management, data warehouse

3+ years of experience with Data Modeling, ETL construction with advanced job scheduling

3+ years of experience performing significant data analysis and report development

3+ years recent experience in a customer facing role leading and/or managing projects, including requirements and documentation

3+ years designing reporting databases/data warehouses

2+ years of developing reports in Tableau and/or PowerBI

Expert level of programming and troubleshooting knowledge

Advanced proficiency in Microsoft Excel, Word, Power Point and Visio
Careers with UnitedHealthcare. Work with a Fortune 5 organization that's serving millions of people as we transform health care with bold ideas. Bring your energy for driving change for the better. Help us improve health access and outcomes for everyone, as we work to advance health equity, connecting people with the care they need to feel their best. As an industry leader, our commitment to improving lives is second to none.
California, Colorado, Connecticut, Nevada, New York, Rhode Island, or Washington Residents Only: The salary range for California, Colorado, Connecticut, Nevada, New York, Rhode Island or Washington residents is $67,800 to $133,100. Pay is based on several factors including but not limited to education, work experience, certifications, etc. In addition to your salary, UnitedHealth Group offers benefits such as, a comprehensive benefits package, incentive and recognition programs, equity stock purchase and 401k contribution (all benefits are subject to eligibility requirements). No matter where or when you begin a career with UnitedHealth Group, you'll find a far-reaching choice of benefits and incentives.
*All employees working remotely will be required to adhere to UnitedHealth Group's Telecommuter Policy
At UnitedHealth Group, our mission is to help people live healthier lives and make the health system work better for everyone. We believe everyone-of every race, gender, sexuality, age, location and income-deserves the opportunity to live their healthiest life. Today, however, there are still far too many barriers to good health which are disproportionately experienced by people of color, historically marginalized groups and those with lower incomes. We are committed to mitigating our impact on the environment and enabling and delivering equitable care that addresses health disparities and improves health outcomes – an enterprise priority reflected in our mission.
Diversity creates a healthier atmosphere: UnitedHealth Group is an Equal Employment Opportunity/Affirmative Action employer and all qualified applicants will receive consideration for employment without regard to race, color, religion, sex, age, national origin, protected veteran status, disability status, sexual orientation, gender identity or expression, marital status, genetic information, or any other characteristic protected by law.
UnitedHealth Group is a drug – free workplace. Candidates are required to pass a drug test before beginning employment.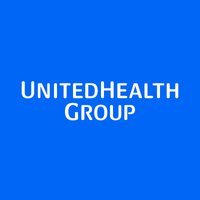 UnitedHealth Group helps people live healthier lives and helps make the health system work better for everyone.