ETL Data Engineer
At UnitedHealthcare, we're simplifying the health care experience, creating healthier communities and removing barriers to quality care. The work you do here impacts the lives of millions of people for the better. Come build the health care system of tomorrow, making it more responsive, affordable and equitable. Ready to make a difference? Join us and start doing your life's best work.(sm)
We'll put you in the driver's seat on vital projects that have strategic importance to our mission of helping people lead healthier lives. Yes, we share a mission that inspires. We need your analytical talents and business discipline to help fuel ours. 
As the ETL Data Engineer, you will act as the Analytical expert and will provide analytic leadership to support Government Program operational reporting and analytics, planning, forecasting, machine learning and process improvements. You'll work closely with business leaders to develop innovative analytic solutions, create actionable insights and drive better decisions and performance to help Government Operation fulfill its mission. 
You'll enjoy the flexibility to work remotely* from anywhere within the U.S. as you take on some tough challenges.
Primary Responsibilities:
Develop innovative analytic solutions, create actionable insights and drive better decisions and performance to help the business achieve its business objectives

Support Data Engineering jobs – Like ETL from Various Internal Sources using various tools and technology as applicable

Support data governance and stewardship work streams

Formulate hypothesis, develop queries and models to evaluate hypothesis and formulate solutions to drive process & performance improvement

Develop visionary and creative analytic solutions to measure business performance; identifies / quantifies drivers, risks and opportunities and defines solutions to mitigate risks and leverage opportunities

Influences senior leadership to adopt new ideas, projects and / or approaches
Competencies:
Self-starter with an engaging leadership style, solid influencing and facilitation skills that will quickly develop relationships across the organization while building a collaborative work environment

Analytic thought leadership with skills in developing innovative and creative analytic solutions to complex problem

Solid business acumen and critical thinking ability

Executive presence and presentation skill – ability to "tell a compelling story" in a concise and effective manner to non-financial executives

Solid problem solving skills with the ability to anticipate, identify and diagnose problems and make recommendations

Candidate must be goal-directed, persistent and driven to achieve positive results. Is positive influence on others and deals well with set-backs. Identifies integration issues, removes barriers and tracks project status in order to obtain desired results

Detail orientation – getting "into the trenches" to evaluate all aspects of operations. Pivotal to success will be the ability to take a hands-on approach to getting the information needed and driving effective and lasting change

A people leader with solid ability to develop relationships/influence across functional teams that work across multiple business units

Serve as a solid coach and will foster career development of team members
You'll be rewarded and recognized for your performance in an environment that will challenge you and give you clear direction on what it takes to succeed in your role as well as provide development for other roles you may be interested in.
Required Qualifications:
Please review the required qualifications as posted below. To be eligible to apply and be reviewed for the position, the candidate must meet or exceed all posted required qualifications listed.  Please attach an updated resume and detail your experience for the required qualifications. We value your time and interest in this position and thank you again for taking the time to review the job posting.
Bachelor's degree or higher and equivalent combination of education, experience 

3+ years of experience utilizing SQL and/or relational database tools

3+ years of experience in Data Engineering, Coding ETL and building data pipelines

3+ years of experience with SSIS

1+ years of Azure Data Factory, Databricks, SPARK/Scala

1+ years of Cloud experience (Azure/AWS/GCP)

1+ years of experience with CICD tools such as Jenkins, GitHub, Maven etc.

Proven ability to demonstrate key successes on business solution derived from analysis and deep learning
Preferred Qualifications:
MBA or advance degree 

2+ years of experience with machine learning (SAS/ Python / R, etc.)

2+ years of experience in reporting & analysis, data management & reconciliation 

Experience with Power BI 

Snowflake experience

Project Management (Agile, Waterfall methodologies) and Operational (claims, call center, etc.) experience 

Analysis experience within managed care/health insurance industry experience in government programs, and/or finance
UnitedHealthcare, part of the UnitedHealth Group family of companies, is comprised of three specialized businesses dedicated to meeting the health care benefits needs of individuals and groups; all part of something greater, but each with a specialized focus:
UnitedHealthcare Employer & Individual works with individuals, small businesses and large multi-site employers to provide innovative, affordable benefits services

UnitedHealthcare Medicare & Retirement is focused on serving Americans over the age of 50. It is the largest business dedicated to meeting the growing health and well-being needs of aging individuals in the nation, serving one in five Medicare beneficiaries through a comprehensive and diversified array of products and services through four industry-leading businesses

UnitedHealthcare Community & State provides high-quality, personalized; public-sector health care programs that help local government agencies improve health outcomes for millions of children and low-income and disabled individuals at an affordable cost
Careers with UnitedHealthcare. Work with a Fortune 5 organization that's serving millions of people as we transform health care with bold ideas. Bring your energy for driving change for the better. Help us improve health access and outcomes for everyone, as we work to advance health equity, connecting people with the care they need to feel their best. As an industry leader, our commitment to improving lives is second to none.
California, Colorado, Connecticut, Nevada, New York, Rhode Island, or Washington Residents Only: The salary range for California, Colorado, Connecticut, Nevada, New York, Rhode Island or Washington residents is $67,800 to $133,100. Pay is based on several factors including but not limited to education, work experience, certifications, etc. In addition to your salary, UnitedHealth Group offers benefits such as, a comprehensive benefits package, incentive and recognition programs, equity stock purchase and 401k contribution (all benefits are subject to eligibility requirements). No matter where or when you begin a career with UnitedHealth Group, you'll find a far-reaching choice of benefits and incentives. 
*All employees working remotely will be required to adhere to UnitedHealth Group's Telecommuter Policy
At UnitedHealth Group, our mission is to help people live healthier lives and make the health system work better for everyone. We believe everyone–of every race, gender, sexuality, age, location and income–deserves the opportunity to live their healthiest life. Today, however, there are still far too many barriers to good health which are disproportionately experienced by people of color, historically marginalized groups and those with lower incomes. We are committed to mitigating our impact on the environment and enabling and delivering equitable care that addresses health disparities and improves health outcomes — an enterprise priority reflected in our mission.
Diversity creates a healthier atmosphere: UnitedHealth Group is an Equal Employment Opportunity/Affirmative Action employer and all qualified applicants will receive consideration for employment without regard to race, color, religion, sex, age, national origin, protected veteran status, disability status, sexual orientation, gender identity or expression, marital status, genetic information, or any other characteristic protected by law.
UnitedHealth Group is a drug – free workplace. Candidates are required to pass a drug test before beginning employment.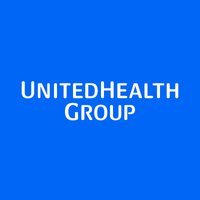 UnitedHealth Group helps people live healthier lives and helps make the health system work better for everyone.