Senior Data Engineer – OptumServe
Optum is a global organization that delivers care, aided by technology to help millions of people live healthier lives. The work you do with our team will directly improve health outcomes by connecting people with the care, pharmacy benefits, data and resources they need to feel their best. Here, you will find a culture guided by diversity and inclusion, talented peers, comprehensive benefits and career development opportunities. Come make an impact on the communities we serve as you help us advance health equity on a global scale. Join us to start Caring. Connecting. Growing together. 
Join Optum Serve as a Senior Data Engineer, where we are committed to helping federal agencies and communities across the nation tackle some of the biggest challenges in health care. 
We help our clients and the communities they serve prevent, prepare for, respond to, and recover from emergencies and long-term public health challenges.
You'll enjoy the flexibility to work remotely* from anywhere within the U.S. as you take on some tough challenges.
Primary Responsibilities:
Design and Develop Schemas, Tables, Views and other complex PL/SQL DB Objects- Functions, Stored Procedures, Packages, Views, Triggers to best meet the business and system requirements

Maintain, configure, and monitor SQL and NoSQL DB instances

Perform Database administration tasks such as Database monitoring, Data backups, Job scheduling, monitoring performance, response times, object-access based on roles, sharding, logs' monitoring, and ensuring synchronization of database configuration across environments

Design and implement tuning/indexing strategies to maximize performance

Configure, monitor, and deploy replica sets as necessary

Ensure data integrity and optimize end-user experience and performance as well as interpret error logs to debug and correct code

Draft standards and procedures affecting data analysis and process modeling, as well as database design, maintenance, and management

Keep clear documentation of the database setup and architecture

Provide database Security configuration and maintenance for existing and future container configurations

Support database initiatives related to security, capacity, scalability, performance, platform upgrades, service agreements, and disaster recovery

Follow the corporate and program SDLC and quality guidelines, as well as adhere to industry regulations and compliance requirements
You'll be rewarded and recognized for your performance in an environment that will challenge you and give you clear direction on what it takes to succeed in your role as well as provide development for other roles you may be interested in.
Required Qualifications:
5+ years of experience as a Data Engineer

5+ years of experience writing SQL Queries, Stored Procedures/Functions, Triggers, Batch Processes and Web Services

2+ years of experience implementing enterprise database solutions, including physical, logical, and conceptual modeling, ETL, and data analysis

1 + years of experience with Cloud Databases specifically Snowflake

Experience developing conceptual, logical, and physical data models, the implementation of RDBMS, data warehouse, and data lakes on target platforms (SQL)

Experience analyzing project requirements and developing detailed specifications and designs for new capabilities, while balancing cost, performance, quality and schedule demands

Experience standardizing, harmonizing, cleansing, preparing, and using data for developing datasets, reports and analytics

Experience in programming with Python, PySpark or similar language

Demonstrated facilitation, critical thinking, problem solving, decision making and analytical experience

Ability to work an Eastern Time Zone work schedule
Preferred Qualifications:
Bachelor's degree in Computer Science or related field

Experience with Orchestration tools, Azure DevOps and GitHub

US Healthcare experience

Demonstrated troubleshooting, communication and interpersonal skills

Proven ability to work independently, establish priorities, meet deadlines

Demonstrated self-motivated team player with a positive attitude and good work ethic
Careers with Optum. Our objective is to make health care simpler and more effective for everyone. With our hands at work across all aspects of health, you can play a role in creating a healthier world, one insight, one connection and one person at a time. We bring together some of the greatest minds and ideas to take health care to its fullest potential, promoting health equity and accessibility. Work with diverse, engaged and high-performing teams to help solve important challenges. 
California, Colorado, Connecticut, Nevada, New York, Rhode Island, or Washington Residents Only: The salary range for California, Colorado, Connecticut, Nevada, New York, Rhode Island or Washington residents is $85,000 to $167,300. Pay is based on several factors including but not limited to education, work experience, certifications, etc. In addition to your salary, UnitedHealth Group offers benefits such as, a comprehensive benefits package, incentive and recognition programs, equity stock purchase and 401k contribution (all benefits are subject to eligibility requirements). No matter where or when you begin a career with UnitedHealth Group, you'll find a far-reaching choice of benefits and incentives. 
*All employees working remotely will be required to adhere to UnitedHealth Group's Telecommuter Policy
At UnitedHealth Group, our mission is to help people live healthier lives and make the health system work better for everyone. We believe everyone–of every race, gender, sexuality, age, location and income–deserves the opportunity to live their healthiest life. Today, however, there are still far too many barriers to good health which are disproportionately experienced by people of color, historically marginalized groups and those with lower incomes. We are committed to mitigating our impact on the environment and enabling and delivering equitable care that addresses health disparities and improves health outcomes — an enterprise priority reflected in our mission.
Diversity creates a healthier atmosphere: UnitedHealth Group is an Equal Employment Opportunity/Affirmative Action employer and all qualified applicants will receive consideration for employment without regard to race, color, religion, sex, age, national origin, protected veteran status, disability status, sexual orientation, gender identity or expression, marital status, genetic information, or any other characteristic protected by law.
UnitedHealth Group is a drug – free workplace. Candidates are required to pass a drug test before beginning employment.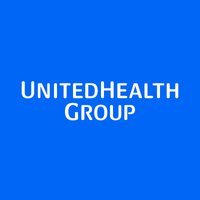 UnitedHealth Group helps people live healthier lives and helps make the health system work better for everyone.