Data Engineer – Prospective Reporting Team
Optum is a global organization that delivers care, aided by technology to help millions of people live healthier lives. The work you do with our team will directly improve health outcomes by connecting people with the care, pharmacy benefits, data and resources they need to feel their best. Come make an impact on the communities we serve as we help advance health equity on a global scale. Here, you will find talented peers, comprehensive benefits, a culture guided by diversity and inclusion, career growth opportunities and your life's best work.(sm)
Join the Optum Prospective Reporting Team as a Data Engineer where you will work with senior developers and mangers on newer technologies and migration projects such as shifting a traditional database to a new cloud-based database.
The team ingests raw data from healthcare domains (member, provider, and claims) from various upstream sources, transforms the data and sends it to our external vendor. The vendor then provides us with measured results on members and that data is then loaded into SnowFlake (online database) which runs on MS Azure for our end users.
You'll enjoy the flexibility to work remotely * from anywhere within the U.S. as you take on some tough challenges.
Primary Responsibilities:
Participate in Agile team meetings including planning, daily-stand ups, and retrospectives

ETL Knowledge, mapping troubleshooting. IBM DataStage

Development of new or modification of existing DataStage Jobs

Unix Knowledge for transfer setups and configurations using shell scripting

Analyze, review, and trend complex healthcare data

Understanding of the SDLC and various development efforts such as debugging and unit testing

Able to work in a fast-paced open environment

Work with minimal guidance; seek guidance on only the most complex tasks

Act as a resource for others with less experience
You'll be rewarded and recognized for your performance in an environment that will challenge you and give you clear direction on what it takes to succeed in your role as well as provide development for other roles you may be interested in.
Required Qualifications:
2+ years of experience with ETL Design and development skills

2+ years of experience in reading and writing moderate to complex SQL commands and accurately assessing results

1+ years of experience with Linux environments, scripting, debugging and configuration

1+ years of experience with Snowflake cloud-based data warehouse
Preferred Qualifications:
Bachelor's degree in Computer Science or similar field or equivalent work experience

1 + years of experience working with large scale applications with large amount of data

Experience gathering requirements from the client / business and documenting

Experience with healthcare data analysis 

Experience in DataStage 11.7 version

Experience with GitHub, Jenkins, and Kubernetes
Technology Careers with Optum. Information and technology have amazing power to transform the health care industry and improve people's lives. This is where it's happening. This is where you'll help solve the problems that have never been solved. We're freeing information so it can be used safely and securely wherever it's needed. We're creating the very best ideas that can most easily be put into action to help our clients improve the quality of care and lower costs for millions. This is where the best and the brightest work together to make positive change a reality. This is the place to do your life's best work.(sm)
California, Colorado, Connecticut, Nevada, New York City, or Washington Residents Only: The salary range for California, Colorado, Connecticut, Nevada, New York City, or Washington residents is $67,800 to $133,100. Pay is based on several factors including but not limited to education, work experience, certifications, etc. In addition to your salary, UnitedHealth Group offers benefits such as, a comprehensive benefits package, incentive and recognition programs, equity stock purchase and 401k contribution (all benefits are subject to eligibility requirements). No matter where or when you begin a career with UnitedHealth Group, you'll find a far-reaching choice of benefits and incentives.
*All employees working remotely will be required to adhere to UnitedHealth Group's Telecommuter Policy
At UnitedHealth Group, our mission is to help people live healthier lives and make the health system work better for everyone. We believe everyone–of every race, gender, sexuality, age, location and income–deserves the opportunity to live their healthiest life. Today, however, there are still far too many barriers to good health which are disproportionately experienced by people of color, historically marginalized groups and those with lower incomes. We are committed to mitigating our impact on the environment and enabling and delivering equitable care that addresses health disparities and improves health outcomes — an enterprise priority reflected in our mission.
Diversity creates a healthier atmosphere: UnitedHealth Group is an Equal Employment Opportunity/Affirmative Action employer and all qualified applicants will receive consideration for employment without regard to race, color, religion, sex, age, national origin, protected veteran status, disability status, sexual orientation, gender identity or expression, marital status, genetic information, or any other characteristic protected by law.
UnitedHealth Group is a drug – free workplace. Candidates are required to pass a drug test before beginning employment.
Apply
Your application has been successfully submitted.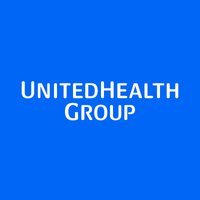 UnitedHealth Group helps people live healthier lives and helps make the health system work better for everyone.