Principal Data Platform Software Engineer
At ServiceNow, our technology makes the world work for everyone, and our people make it possible. We move fast because the world can't wait, and we innovate in ways no one else can for our customers and communities. By joining ServiceNow, you are part of an ambitious team of change makers who have a restless curiosity and a drive for ingenuity. We know that your best work happens when you live your best life and share your unique talents, so we do everything we can to make that possible. We dream big together, supporting each other to make our individual and collective dreams come true. The future is ours, and it starts with you. 
With more than 7,400+ customers, we serve approximately 80% of the Fortune 500, and we're proud to be one of FORTUNE's 100 Best Companies to Work For® and World's Most Admired Companies® 2022.
Learn more on Life at Now blog and hear from our employees about their experiences working at ServiceNow.
Unsure if you meet all the qualifications of a job description but are deeply excited about the role? We still encourage you to apply! At ServiceNow, we are committed to creating an inclusive environment where all voices are heard, valued, and respected. We welcome all candidates, including individuals from non-traditional, varied backgrounds, that might not come from a typical path connected to this role. We believe skills and experience are transferrable, and the desire to dream big makes for great candidates.
Job Description
Job Title: Principal Data Platform Software Engineer
Location: San Diego, CA, Santa Clara, CA, Remote
ServiceNow is changing the way people work. We help the modern enterprise operate faster and be more scalable than ever before. 
We're disruptive. We work hard but try not to take ourselves too seriously. We are highly adaptable and constantly evolving. We are passionate about our product, and we live for our customers. We have high expectations and a career at ServiceNow means challenging yourself to always be better. 
What you get to do in this role:
As a Principal Software Engineer with the Platform Persistence group, you will be responsible for leading key initiatives that go across different products and significantly affect our platform ecosystem that allows our customers to create innovative, elegant and high performing experiences across multiple devices.
The Platform Persistence group has teams that provide storage API for higher layer applications, build our Time Series capability and/or work to scale our application platforms. Depending on the nature of the data, the storage systems include relational database, non-relational database such as columnar database, time series database, or message queue system.
Our largest customers are always pushing the limits of the backend storage in terms of size of the data, speed of IO, as well as number of concurrent transactions. Performance, reliability and scalability is always at the core of our work. 
You will use your experience building modern web technologies and your expertise in performance, architecture, and object-oriented design to push the boundaries of our platform.
You will also collaborate with cross-functional engineering teams to develop new and improve on existing platform features.
You will provide technical leadership and be able to coach and mentor other software engineers in different methodologies
You will provide perspective on leading industry trends, recommendations on new and emerging technologies, and are able to resolve complex technical problems
Qualifications
In order to be successful in this role, we need someone who has:
10+ years software development experience including: 
Expert level understanding of best practices for object-oriented and modularized software. 

Expert level understanding of web technologies: HTTP and backend programming of web applications

Expert level understanding of concurrency and multi-threaded applications

Relational Database Expertise: Developing on, troubleshooting and optimizing performance

Demonstrated success completing complex projects, on time

Experience developing web applications at scale 

Experience with troubleshooting difficult production issues e.g. memory leaks, network problems, intermittent failures etc. across the stack
It'd be even better if you have: 
Experience developing a platform

Experience developing a database

Experience working in a DevOps environment

Experience working in a customer focused environment

Loves database technologies
Our technology stack:
ServiceNow Platform technology stack:
Linux

MySQL/Oracle

Java

Tomcat

JavaScript (Server side and Client side)
For positions in California (outside of the Bay Area), we offer a base pay of $201,600 - $352,800, plus equity (when applicable), variable/incentive compensation and benefits. Sales positions generally offer a competitive On Target Earnings (OTE) incentive compensation structure. Please note that the base pay shown is a guideline, and individual total compensation will vary based on factors such as qualifications, skill level, competencies and work location. We also offer health plans, including flexible spending accounts, a 401(k) Plan with company match, ESPP, matching donations, a flexible time away plan and family leave programs. Compensation is based on the geographic location in which the role is located, and is subject to change based on work location. For individuals who will be working in the Bay Area, there is a pay enhancement for positions located in that geographical area; please contact your recruiter for additional information.
Apply
Your application has been successfully submitted.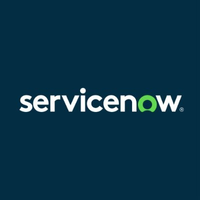 The world works with ServiceNow.