Senior Staff Azure Data and Services Software Engineer
At ServiceNow, our technology makes the world work for everyone, and our people make it possible. We move fast because the world can't wait, and we innovate in ways no one else can for our customers and communities. By joining ServiceNow, you are part of an ambitious team of change makers who have a restless curiosity and a drive for ingenuity. We know that your best work happens when you live your best life and share your unique talents, so we do everything we can to make that possible. We dream big together, supporting each other to make our individual and collective dreams come true. The future is ours, and it starts with you. 
With more than 7,700+ customers, we serve approximately 85% of the Fortune 500®, and we're proud to be one of FORTUNE 100 Best Companies to Work For® and World's Most Admired Companies™.
Learn more on Life at Now blog and hear from our employees about their experiences working at ServiceNow.
Unsure if you meet all the qualifications of a job description but are deeply excited about the role? We still encourage you to apply! At ServiceNow, we are committed to creating an inclusive environment where all voices are heard, valued, and respected. We welcome all candidates, including individuals from non-traditional, varied backgrounds, that might not come from a typical path connected to this role. We believe skills and experience are transferrable, and the desire to dream big makes for great candidates.
Job Description
As a Senior Staff Azure Data and Software Engineer, you will be responsible for developing and implementing cutting-edge technical solutions that align with our organization's business objectives. You will work closely with stakeholders to understand their needs, assess existing systems and infrastructure, and design robust and scalable data and mircroservices solutions that drive innovation and efficiency. Your role will require a combination of technical expertise, strategic thinking, and effective communication to bridge the gap between business and technology.
Key Responsibilities:
Solution Design: Collaborate with business leaders, project managers, and technical teams to understand requirements and design holistic cloud technical solutions with Azure, AKS and other Microsoft cloud technologies.
Architecture Planning: Develop and maintain technology roadmaps, ensuring alignment with organizational goals and Azure cloud best practices.
Technical Leadership: Provide technical leadership and guidance to development teams, ensuring adherence to architectural standards and best practices for Azure cloud capabilities.
Risk Assessment: Identify and evaluate technical risks and propose mitigation strategies to ensure project success and data security.
Documentation: Create and maintain comprehensive architecture documentation, including diagrams, guidelines, and standards for development teams to follow.
Vendor Evaluation: Assess and recommend third-party tools, products, and services that can enhance our technical solutions.
Prototyping: Develop proof-of-concept and prototype solutions to validate architectural decisions and demonstrate feasibility.
Performance Optimization: Continuously monitor and analyze system performance, identifying areas for improvement and optimizing existing solutions.
Security and Compliance: Ensure that the Azure cloud solutions comply with industry regulations and security standards, and proactively address security vulnerabilities.
Collaboration: Foster collaboration and effective communication between cross-functional teams, promoting a culture of innovation and excellence.
Qualifications
Qualifications:
Bachelor's degree in computer science, Information Technology, or related field (Master's degree preferred).
Cloud computing expertise (e.g., Azure).
Knowledge of DevOps practices and tools.
Proven experience as a Lead Engineer and Solution Architect or a similar role.
Strong knowledge of enterprise architecture principles and best practices.
Familiarity with microservices architecture.
Familiarity with graph databases.
Proficiency in designing and implementing solutions using various technologies and platforms.
Excellent problem-solving and analytical skills.
Outstanding communication and interpersonal abilities.
Project management skills and experience in managing complex technical projects.
Certification in relevant technologies or architecture frameworks (e.g., TOGAF, AWS Certified Solutions Architect, Microsoft Certified: Azure Solutions Architect Expert) is a plus.
Preferred Skills:
Knowledge of DevOps practices and tools.
Experience with containerization and orchestration technologies (e.g., Docker, Kubernetes)
Strong understanding of data architecture and database technologies.
Knowledge of cybersecurity best practices.
Excellent presentation and facilitation skills.
#DTjobs
For positions in the Bay Area, we offer a base pay of $184,700 - $323,300, plus equity (when applicable), variable/incentive compensation and benefits. Sales positions generally offer a competitive On Target Earnings (OTE) incentive compensation structure. Please note that the base pay shown is a guideline, and individual total compensation will vary based on factors such as qualifications, skill level, competencies and work location. We also offer health plans, including flexible spending accounts, a 401(k) Plan with company match, ESPP, matching donations, a flexible time away plan and family leave programs (subject to eligibility requirements). Compensation is based on the geographic location in which the role is located, and is subject to change based on work location.
Additional Information
ServiceNow is an Equal Employment Opportunity Employer. All qualified applicants will receive consideration for employment without regard to race, color, creed, religion, sex, sexual orientation, national origin or nationality, ancestry, age, disability, gender identity or expression, marital status, veteran status or any other category protected by law.
At ServiceNow, we lead with flexibility and trust in our distributed world of work. Click here to learn about our work personas: flexible, remote and required-in-office.
If you require a reasonable accommodation to complete any part of the application process, or are limited in the ability or unable to access or use this online application process and need an alternative method for applying, you may contact us at talent.acquisition@servicenow.com for assistance.
For positions requiring access to technical data subject to export control regulations, including Export Administration Regulations (EAR), ServiceNow may have to obtain export licensing approval from the U.S. Government for certain individuals. All employment is contingent upon ServiceNow obtaining any export license or other approval that may be required by the U.S. Government.
Please Note: Fraudulent job postings/job scams are increasingly common. Click here to learn what to watch out for and how to protect yourself. All genuine ServiceNow job postings can be found through the ServiceNow Careers site.
From Fortune. © 2022 Fortune Media IP Limited All rights reserved. Used under license.
Fortune and Fortune Media IP Limited are not affiliated with, and do not endorse products or services of, ServiceNow.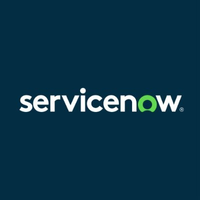 The world works with ServiceNow.