Sr Informatica Data Engineer
Optum is a global organization that delivers care, aided by technology to help millions of people live healthier lives. The work you do with our team will directly improve health outcomes by connecting people with the care, pharmacy benefits, data and resources they need to feel their best. Here, you will find a culture guided by diversity and inclusion, talented peers, comprehensive benefits and career development opportunities. Come make an impact on the communities we serve as you help us advance health equity on a global scale. Join us to start Caring. Connecting. Growing together.
Functions may include database architecture, engineering, design, optimization, security, and administration, data modeling, big data development, Extract, Transform, and Load (ETL) development, storage engineering, data warehousing, data provisioning, and other similar roles. 
Responsibilities may include Platform-as-a-Service and Cloud solutions with a focus on data stores and associated ecosystems. Duties may include:
Management of design services

Providing sizing and configuration assistance

Ensuring strict data quality

Performing needs assessments
Position in this function analyzes current business practices, processes, and procedures and identifies future business opportunities for leveraging data storage and retrieval system capabilities. Manages relationships with software and hardware vendors to understand the potential architectural impact of different vendor strategies and data acquisition. May design schemas: write SQL or other data markup scripting and helps to support the development of Analytics and Applications that build on top of data. Selects, develops, and evaluates personnel to ensure the efficient operation of the function.
You'll enjoy the flexibility to work remotely * from anywhere within the U.S. as you take on some tough challenges. 
Primary Responsibilities:
Developing ETL solutions and supporting data strategy leveraging acquired subject matter expertise to identify/inform opportunities and risks

Creating physical and logical data models supporting new data warehouse development and architecture

Developing/leading complex dashboards, scorecards, reports, and data analysis

Performing peer-reviews and providing technical support/guidance to the project team

Leading the creating/maintaining of Teradata database, ETL, reporting architecture/environment, processes/procedures, coding standards, and data management/security activities

Supporting/Standing up the enterprise data environment for disaster situations or annual disaster recovery drill

Supporting the project manager and leadership in project planning and executing activities, including presentations, risks/issues, and status reporting

Demonstrating deliverables to the team or the customers for approvals and gain buy-in to implement solutions or adapt to new products/services/programs

Working with the DBAs, data modelers, and application/system admins to support maintaining the Teradata and application server hardware and software (including patches, fixes, and upgrades) and leading industry level standards or best practices
You'll be rewarded and recognized for your performance in an environment that will challenge you and give you clear direction on what it takes to succeed in your role as well as provide development for other roles you may be interested in.
Required Qualifications:        
Bachelor's degree or higher in engineering, related field, or equivalent experience

7+ years of ETL and enterprise data warehouse technical development

7+ years of experience gathering requirements, exploring data, SQL/DB development

7+ years of experience in reporting, analysis, and/or data management/governance

4+ years of Informatica PowerCenter

Demonstrated experience working with high-performing remote teams and delivering to external customer

Advanced skills in Microsoft Office (Excel, Word, PowerPoint, etc.) with solid communication skills
Preferred Qualifications:        
MBA or advanced degree

Certified Business Intelligence Professional (CBIP)

4+ years of experience leading a team as a technical lead or similar capacity

Experience in Medicaid/Managed Care/health insurance industry

Experience with visualization tools (Power B.I., Tableau, SAS, etc.)

Experience using Snowflake

Experience in scripting language experience (Python, R, SAS, T-SQL, etc.)

Familiarity with A.I. and machine learning
*All employees working remotely will be required to adhere to UnitedHealth Group's Telecommuter Policy
California, Colorado, Connecticut, Nevada, New Jersey, New York, Rhode Island, or Washington Residents Only: The salary range for California/Colorado/Connecticut/Nevada/New Jersey/New York/Rhode Island/Washington residents is $85,000 to $167,300. Pay is based on several factors including but not limited to education, work experience, certifications, etc. In addition to your salary, UnitedHealth Group offers benefits such as, a comprehensive benefits package, incentive and recognition programs, equity stock purchase and 401k contribution (all benefits are subject to eligibility requirements). No matter where or when you begin a career with UnitedHealth Group, you'll find a far-reaching choice of benefits and incentives.
At UnitedHealth Group, our mission is to help people live healthier lives and make the health system work better for everyone. We believe everyone–of every race, gender, sexuality, age, location and income–deserves the opportunity to live their healthiest life. Today, however, there are still far too many barriers to good health which are disproportionately experienced by people of color, historically marginalized groups and those with lower incomes. We are committed to mitigating our impact on the environment and enabling and delivering equitable care that addresses health disparities and improves health outcomes — an enterprise priority reflected in our mission. 
Diversity creates a healthier atmosphere: UnitedHealth Group is an Equal Employment Opportunity/Affirmative Action employer and all qualified applicants will receive consideration for employment without regard to race, color, religion, sex, age, national origin, protected veteran status, disability status, sexual orientation, gender identity or expression, marital status, genetic information, or any other characteristic protected by law.
UnitedHealth Group is a drug – free workplace. Candidates are required to pass a drug test before beginning employment.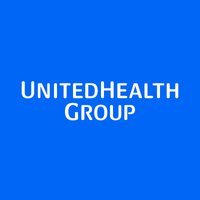 UnitedHealth Group helps people live healthier lives and helps make the health system work better for everyone.