Principal Data Innovation Engineer
Impact the moment:
When was the last time you experienced the impact of your work? Our Data & AI team thrives on building meaningful relationships with educators and learners. With that comes the unique opportunity to touch lives across the world and experience first-hand the difference your hard work makes. 
How can you make impact?
The Principal Innovation Data Engineer will design the end-to-end (e2e) data & AI platform architecture and lead the build of both our modernized D&A Lakehouse platform, which includes our Lakehouse, AI/ML ops platform, and our modernized self-service BI (SSBI) platform at MH. This role will report into the Vice President of Data & AI Platform Innovation, as part of Enterprise Data & Analytics (D&A). This role will be a technical thought leader at MH and help all BUs AND central platform teams. This role must continuously identify ways to leverage emerging technologies to improve our data and SSBI platform capabilities. This position will also be expected to create executive-level presentations around proposed architecture and options to consider for the Head of Enterprise D&A and the D&A senior leadership team (D&A SLT).
What you will be doing:
Will own the end-to-end (e2e) data, SSBI, and ML/AI architecture across McGraw Hill.
Will be the senior-most technical expert across all of data engineering, which includes reviewing code developed by data engineering teammates for our most complex deliverables.
Must be an expert in creating analytics-ready data, which includes creating data models that are customer-friendly and defining when to create data in Lakehouse vs. SSBI tool semantic layer vs. both.
Must consistently monitor emerging technologies to determine how best to continue to innovate and improve both our data, SSBI, and ML/AI platforms.
Will monitor actual vs. targets for platform performance and optimization and will raise areas of opportunity for improvement WITH recommendations on how to improve.
Must rapidly prototype on new data and SSBI technologies to help evaluation process for D&A SLT to consider.
Will own the technical design and evaluate the technical build against that design of our core Enterprise BI/Reporting Products.
What can you bring to the role?
10+ years leading data model design and builds of analytics-ready data.
10+ years leading the design and build of some combination of Self-Service BI platforms (PowerBI, Qlik, LookerBI, SSRS, etc.)
10+ years leading code optimization efforts of data/BI engineering.
7+ years leading the design and build of some combination of modernized data lakes and/or data warehouses with some combination of the following cloud providers: AWS, Azure, Databricks, etc.
7+ years with some combination of SQL, Python, Azure Data Factory, AWS Glue, SSIS, etc.
Preferred experience:
Ideally 2+ years experience in a multi-cloud or cloud + on-prem environment.
Ideally 2+ years experience with cloud migrations from on-prem to cloud environments.
At McGraw Hill, you will be empowered to make a real impact on a global scale. Every day your individual efforts contribute to the lives of millions.  
The pay range for this position is between $161,700 -$200,000 annually, however, base pay offered may vary depending on job-related knowledge, skills, experience, and location. An annual bonus plan may be provided as part of the compensation package, in addition to a full range of medical and/or other benefits, depending on the position offered. Click here to learn more about our benefit offerings.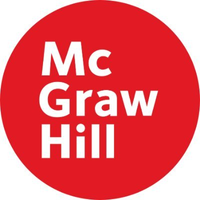 We are a leading global education company that partners with millions of educators, learners and professionals around the world.